Because of its diverse nature and different culture, many Western tourists are apprehensive about traveling to Thailand. With years of political unrest, infamous natural disasters, and highly publicized cases of tourists getting hurt and killed in the country, it's not hard to see why.
But actually, Thailand is a relatively safe country to visit and provide that tourists research, plan and take a few precautions to stay safe. There's no reason why they shouldn't have the trip of a lifetime amidst the exotic islands, bustling cities, and ancient ruins. Here are some things to consider both before and during your trip.
Before traveling to Thailand, you will probably need to get vaccinations for preventable diseases that you may be exposed to in some regions. You should also ensure that your routine vaccinations (including polio, MMR, and DPT) are up to date. Visit your healthcare provider ideally six weeks before you travel to determine what treatments you need and give them time to take effect before you go.
You may also need to make sure medications for diseases such as malaria before you travel too. Standard vaccinations for Thailand include typhoid, Hepatitis A, rabies, and yellow fever. They may vary depending on your immunization history and the parts of the country that you will be traveling to.
Talk this through with a healthcare provider and don't leave it until the last minute – despite Thai health care being of an excellent standard in tourist destinations, there will usually be an upfront charge for prescribed medicines or medical attention. Ensuring that you are in the best of health and ability to fight off preventable diseases is an excellent way to start your trip.
Because Thailand is a renowned backpacker's paradise, the transportation links are simple, cheap, and in abundance. Overnight buses/trains and internal flights are usually the safest way to get around if you travel long distances across the country, but for shorter journeys, you may need to be on your guard.
When using the taxi service in Bangkok, for example, remember that all meters should start at THB35, and if they don't, there's a possibility you are looking overly-tourist-like and are being scammed. Tuk-tuks are another typical Thai mode of transportation. They are great fun, but make sure that you don't overcrowd them as they are necessarily a motorized rickshaw and can become dangerous.
Always negotiates fares beforehand, and don't let the drivers take you on any 'detours.' If you choose to rent a vehicle (mopeds are particularly popular in Thailand both in the cities and the islands), never surrender your passport. Most reputable companies will be happy with a copy as proof of ID.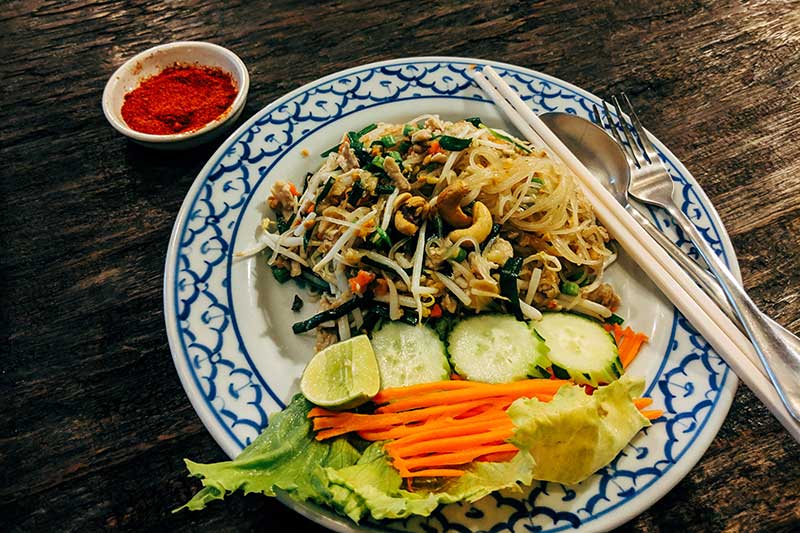 Thai street food is amongst some of the best in the world. However, it would be best if you were cautious of any street food that appears to have been left in a large vat or container for any length of time as it could be harboring nasty germs and bacteria.
When eating out, you may find that certain vendors don't display their prices very clearly, so don't be afraid to ask how much your meal is before buying it. Always keep hydrated, and it is generally recommended that tourists drink bottled water to avoid any upset stomachs.
Remember that when you're abroad, you automatically need to comply with a whole new set of laws or face the justice system and appropriate punishments that go with them. These can often be much more severe than the ones at home. Thailand, possession, distribution, or use of drugs is a serious crime, and the punishments can include lengthy jail sentences or even death – aside from the physical dangers of ingesting substances that you are unsure of.
With the southern Thai islands being renowned as a haven for young, experimental party goers, raids in certain areas are not unheard of, so stay away from this illegal activity. Avoid souvenirs or foods that come from wild animals such as reptiles or elephants, as this supports unlawful animal trafficking. Gambling of any kind is also illegal. Finally, be aware that Thai law insists that citizens and tourists alike carry ID at all times, so take copies of your passport to carry around in your wallet instead of sending the real thing.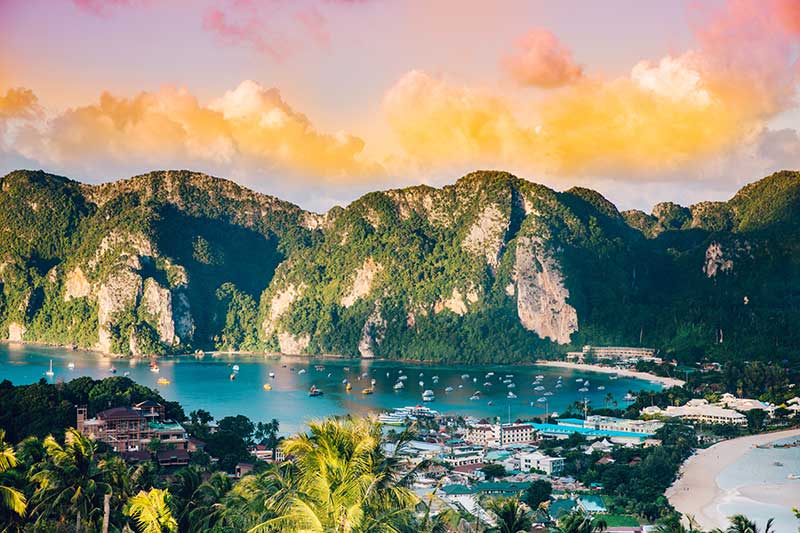 Thai beaches are amongst some of the most beautiful in the world, so you should rightly enjoy them. Do be aware that lifeguards don't man most of them, so take heed of any warning signposts as they are your primary information source. Never swim alone or leave yourself in a position where you can't be helped in an emergency.
Remember that the sun in such tropical locations is compelling, particularly around midday, so always use sunscreen. Remember that while swimming in the sea is beautiful, rivers and streams should be avoided as they are generally unclean and sometimes contain snakes and insects.