Cebu is the most populous island in the Visayas region and is particularly rich in Spanish colonial history. The Flight time from Manila to Cebu is 3 hours 15 minutes.
The beautiful and tropical destination Cebu has a variety of five-star hotels, beach side bungalows and family guest houses available to ensure you enjoy your stay in this fantastic city. There are numerous accommodations in the heart of Cebu City as well as on Mactan Island.
Cebu provides a vast selection of accommodation from exclusive high-end resorts to affordable beach-side huts. Generally, the accommodations in Cebu is much less expensive than you would expect to pay in other destinations in Europe or at Mediterranean resorts. The top hotels and resorts in Cebu are located all over the island. Most of them set on private beaches.
Badian Island Resort and Spa Hotel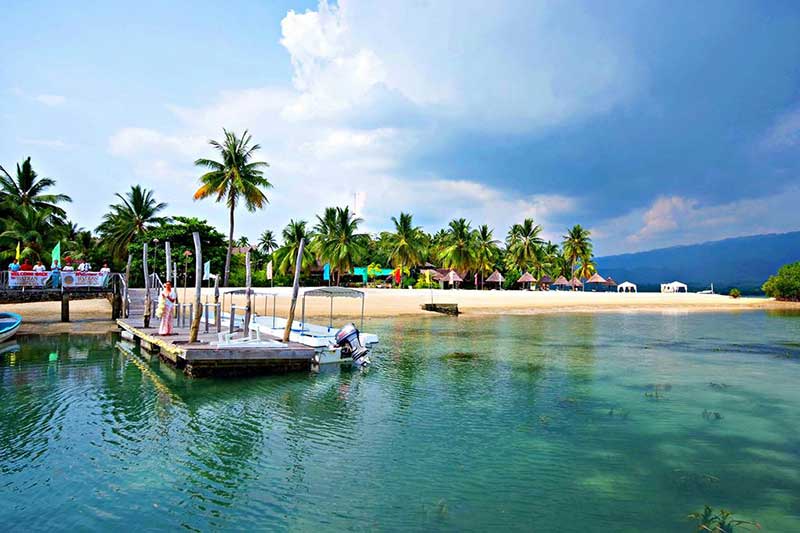 Situated on the western coast of Cebu Island is the exclusive and well-regarded Badian Island Resort and Spa Hotel Cebu, which provides guests with a private and luxurious stay. The suites and bungalows are set on the water's edge, offering fantastic views coupled with private sundecks and plunge pools for each villa.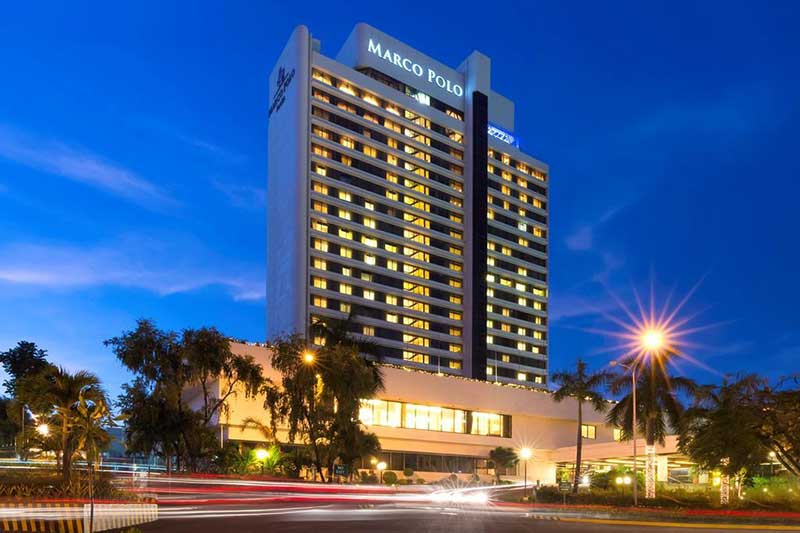 Within Cebu City, the Marriott Hotel offers convenience with an array of restaurants and shops nearby. Cebu City has a host of accommodation options which allow for close proximity to an array of great restaurants, lively bars and fantastic flea markets. There are four-star options such as the Marco Polo Plaza Cebu Hotel or the more affordable three-star Holiday Plaza.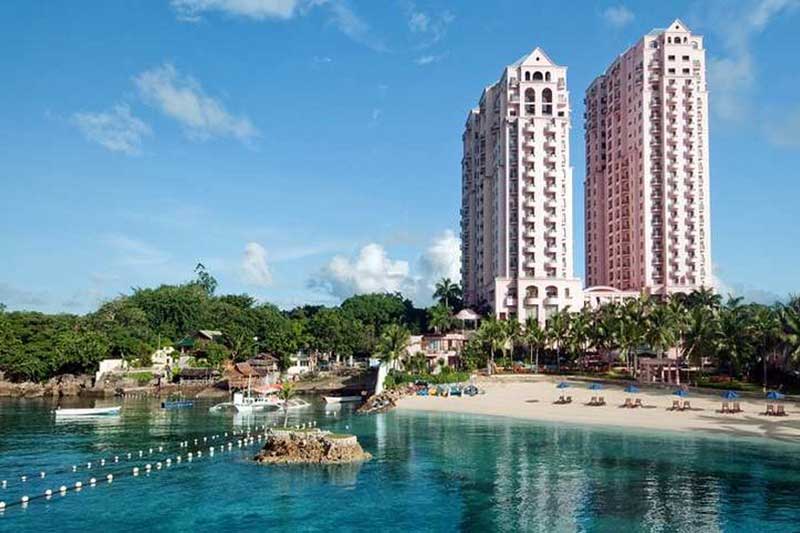 Mactan Island is connected with the main island of Cebu by two road bridges allowing for easy access. There are numerous hotels to choose from on the island including the Hilton Cebu Resort and Spa and the impressive Maribago Blue Water Resort. Mactan Island is the perfect place for a relaxing time while still having a good choice of restaurants, shops and attractions.
In the south of Cebu, only 27kms from Cebu City, is the quiet and beautiful town of San Fernando. This area has pristine white sand beaches and crystal clear blue waters perfect for water sports and other activities.
One of the island's five-star resorts is also located here; Pulcha Resort Hotel Cebu. Positioned on the north of Cebu, approximately 65kms from Cebu City is the charming beach-side resort town of Sogod which is relatively quiet with only a few resorts, restaurants and entertainment areas. The coastal waters are filled with marine life, making it a great place for scuba diving.
Located on Mactan Island of course just near the international airport, are several family resorts which provide fantastic accommodation for small children with impressive beaches, large outdoor areas and swimming pools. More of these hotel resorts are in Punta Engaño, Mactan. Also you can't miss the Waterfront Airport Hotel, its just right across of the International Airport. Its a great choice in this category and they do have childcare services and kids activities.
Are you Looking for cheap flights to Cebu from Canada with top airlines such as American Airlines, Delta, Philippines airline, United, JetBlue, Frontier, and more? Compare prices to get the best flight deals and promotions for Cebu flights before you book.